AWARDS
The Domestic Photographer Award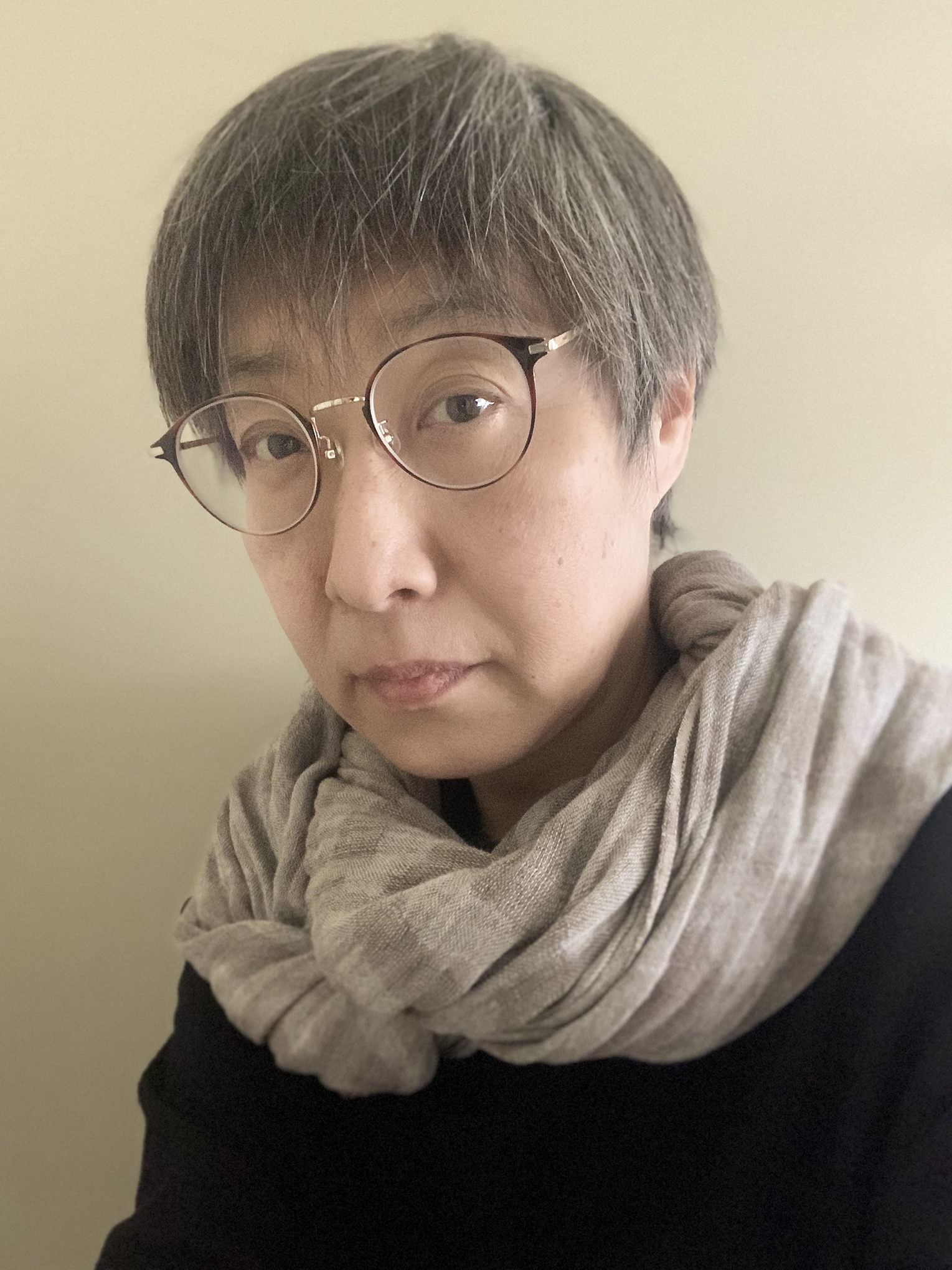 HARA Mikiko
Lives in Kanagawa Prefecture
Reason for award
For her photo book "Small Myths" (Chose Commune, 2022)
Born in Toyama in 1967. Graduated from the Faculty of Literature of Keio University in 1990. Graduated from Tokyo College of Photography, graduate course in 1996. Taking street snapshots on school assignment as a start, she often employs the shooting method called no finder without using a viewfinder, consistently capturing daily lives in her original style.
Saying "I try to capture the scenes (she happens to be at) without altering anything" and "leave a lot to cameras", she takes photographs of people, scenes and things-we often see in our daily lives carrying an Ikonta, film camera made in Germany in the 1930s, whilst raising three children. Her viewpoint is more of that of a person rooted in everyday life rather than as a photographer, but they are all elusive, hard to be defined. She says "I recall someone saying Photography gives birth to questions, I always have that feeling of Zen dialogue". The snapshots are unique in that you can feel the preciousness and affection towards everyday life. Held her first solo exhibition "Is As It "(Gallery LE DECO, 1996) and won the 13th excellence award, New Cosmos of Photography and was selected for the 8th Hitotsubo Photography Exhibition. Held a solo exhibition "Blind Letter"(Cohen Amador Gallery, New York, 2007) and garnered attention and participated in a four-person exhibition "In Focus: Tokyo" alongside Nagano Shigeichi, Moriyama Daido and Seto Masato (Getty Museum, Los Angeles, 2014). In Japan, she presented many recent works in a group exhibition "The Ongoing Dialogue" (Yokohama Civic Art Gallery, 1919) as well as solo and group exhibitions abroad. Her photography books include "Hysteric Thirteen: Hara Mikiko" (Hysteric Glamour, 2005), "These are Days" (OSIRIS, 2014) and won the 42nd Kimura Ihei Award for "Change" in 2017. Last year, "Small Myths" comprised of the photographs taken from1996 to 2021 was published from Chose Commune in France.
Artist Statements
I feel honored as well as proud to receive this prestigious Higashikawa Domestic Photographer Award. I appreciate it very much.
The awarded "Small Myths" is made up of works mainly from my early career to the 2000s, and it's a photobook that gave me an opportunity to look back on my own career.
Up until now, I have used the camera capture the world in a modest way, and before I knew it, it became difficult to distinguish between being alive and taking photographs. Despite my amateurish thinking, the camera still captures images, and the viewer, making connections with these images, can take something away based on their own evoked experiences and memories. As a result, I am only an artist because of this. I would like to extend my sincere respect to everyone who has supported me, as well as gratitude to my family for being with me.
HARA Mikiko