AWARDS
The Hidano Kazuemon Award
NAKANO Masataka
Lives in Tokyo
Reason for award
For his exhibition, "Tokyo" (Tokyo Photographic Art Museum, 2019), and his works, "Tokyo" (Crevis, 2019), "Tokyo Windows" (Kawade Shobo Shinsha, 2004), "TOKYO NOBODY" (Little More, 2000) and his long-term achievements in photographing Tokyo. 
Born in Fukuoka prefecture in 1955. Has lived in Tokyo since 1956. Worked under the photographer, Akimoto Shigeru after graduating from the Faculty of Visual Communication Design at Musashino Art University, in 1979. Became independent in 1980 as a freelance photographer mainly submitting his works to magazines and advertising companies.
Presented his photography book, "TOKYO NOBODY" (Little More) in 2000 which captures the unseen deserted Tokyo Landscapes. The same book won "Photographic Society of Japan newcomer's award" in 2001. Received "the 30th Kimura Ihei Award" for the photography book, "TOKYO WINDOWS" (Kawade Shobo Shinsha, 2004), capturing surreal elements of Tokyo, which can be observed from the windows of the buildings and houses. In his 20s, he traveled to his beloved New York, L.A and San Francisco in 1980s and captured American scenery using Kodachrome positive films. Published a photography book, "MY LOST AMERICA" and won "the 8th Sagamihara Photo Award" in 2008.
His solo exhibition "TOKYO" ( Tokyo Photographic Art Museum, 2019-2020) was made up of his representative "Tokyo trilogy", TOKYO NOBODY which captures the deserted Tokyo, TOKYO WINDOWS which captures the elements of Tokyo taken from buildings windows, and TOKYO FLOAT which captures Tokyo floating on the river presenting the ever-changing metropolis, Tokyo, over 30 years. TOKYO NOBODY has again gained attention now that the deserted Tokyo landscapes are harboring a new meaning as if predicting the current corona disaster. He continues to take these photographs today with this original viewpoint of an ever-changing metropolis, Tokyo.
Artist Statements
It is great news that I received the Hidano Kazuuemon Award from the Higashikawa Awards.
In this global COVID-19 menace, our lives are full of a fear we have never experienced before, so this news is a small beacon of light for me.
I have continued to photograph Tokyo for over some 30 years since 1990, and being recognized for this work over such a long time makes me full of gratitude; it is a reward for all the hard work and struggle.
I would like to express my deep gratitude to all of the jurors who selected me, as well as all those connected to the Higashikawa Awards.
Although it is said that it is hard to capture Tokyo's bewildering pace of transformation, I've tried to come to understand this great metropolis by setting a few parameters.
I have observed the city through individual filters: in a moment when Tokyo is seen without people, Tokyo seen through various windows, and Tokyo seen from the river, which is the origin of the city's development.
I am greatly encouraged by receiving this award and hope to plan my next challenge.
NAKANO Masataka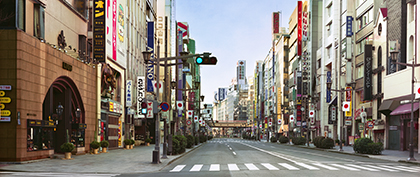 TOKYO NOBODY
Shibuya
1992

TOKYO NOBODY
Nishiazabu
1997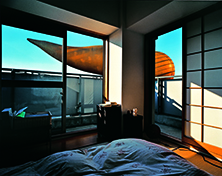 TOKYO WINDOWS
Azumabashi
2003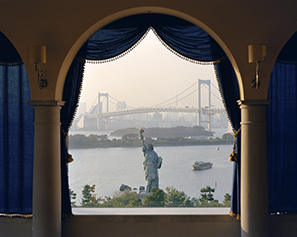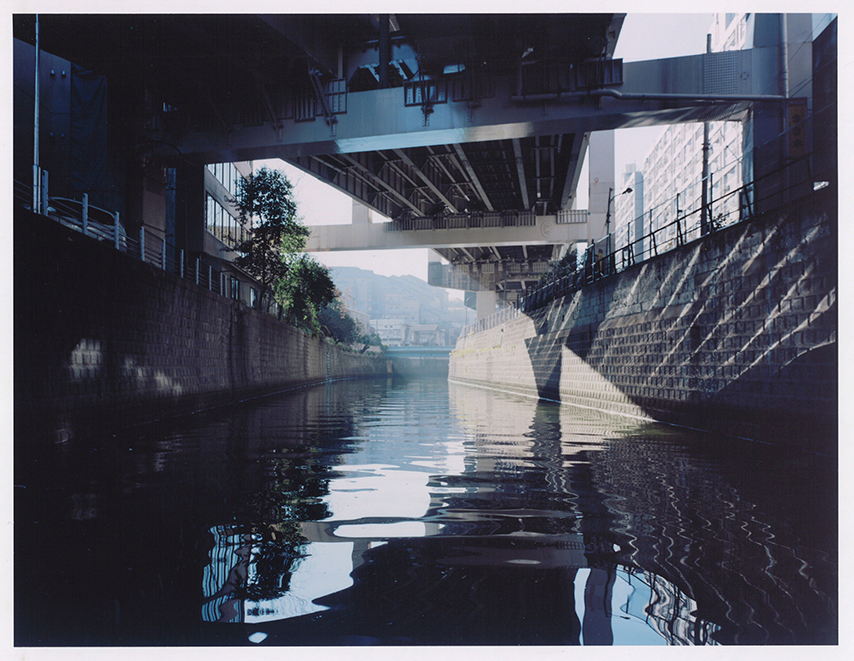 TOKYO FLOAT
Ichinohashi
2005