AWARDS
The Overseas Photographer Award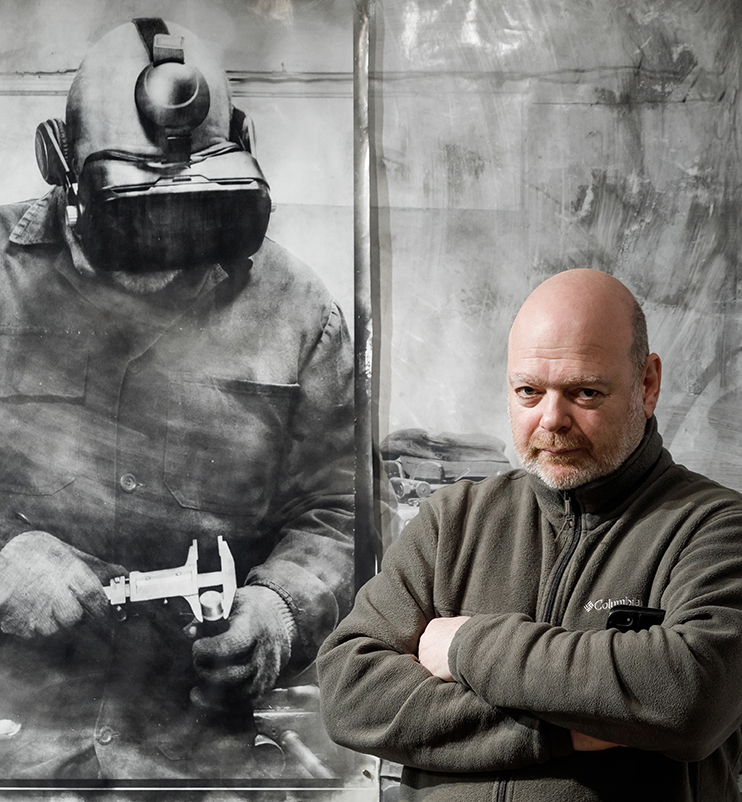 Gregori MAIOFIS
Lives in St. Petersburg, Russia
Reason for award
For his photobook, "Proverbs" (Nazraeli Press, 2014), "Mixed Reality" series (2018-) as well as related works.
Born in 1970 in Leningrad (now St. Petersburg) to a family of artists. Was taught drawing, painting, and printmaking by his father from his childhood. Studied in Faculty of Graphics, in the I. E. Repin Institute (Academy of Arts) in St. Petersburg. In 1991, shortly before the collapse of the Soviet Union, moved with his family to Los Angeles. In 1995, returned back to his home town, where he has been living and working ever since.
Photography has been his prime medium since the early 2000s after exploring various media such as painting, graphics and video. In 2000–2002 he created his first photographic project "Krylov's Fables", followed by "Tarot Decks" (2003). He gave the allegorical contents and titles in these works and applied collage and colors. By meeting bromoil printing similar to a blended technique of oil painting and etching, he acquired better ways of expressing his world with the photography he took in this real world.
"Proverbs" (2005-2015) such as works with the satirical photographs of a voting monkey and a bear reading Lenin, along with "The Taste for Russian Ballet" which captured a ballet dancer and a circus bear has become his representative works. In 2014 a monograph based on "Proverbs" was published by Nazraeli Press (USA). In his latest "Mixed Reality" series (2018- ), he produces photographs in which he caustically and humorously criticizes people who can't face the reality in the modern society. Held the solo exhibition at Aslan Chekhoyev Novy Museum and published the book "Mixed Reality" in 2020. Has held numerous exhibitions in and outside the country and gained attention internationally.
Artist Statements
It is a great honor to be the first Russian recipient of the Higashikawa Overseas Photographer Award and I would like to thank Higashikawa Town for this opportunity to bring my art to Japan.
My presentation includes some of the best images I have created over the years: the staged compositions from "Proverbs" and "Taste for Russian Ballet", and also works from my most recent project, "Mixed Reality". This series, in which characters wear the mixed reality headsets, was started in 2018, and it is still an ongoing project. I look forward to this unique opportunity to visit Higashikawa and, hopefully, create compositions for my new series.
---
*We are truly thankful to Ms. Irina Chmyreva and Mr. Andrey Martynov for their professional cooperation with the research carried out in Russia.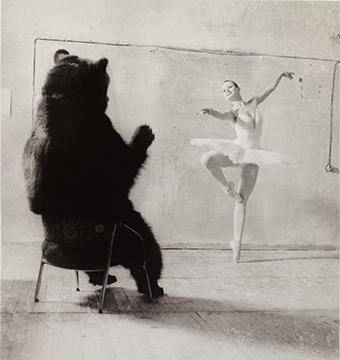 Taste for Russian Ballet
from the series "Taste for Russian Ballet"
2008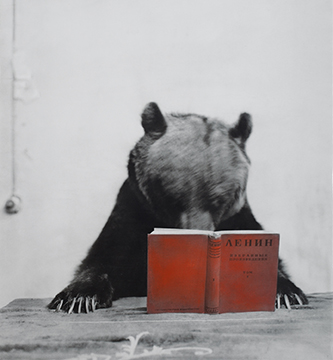 Lenin's Science Makes One's Hands and Mind Stronger
from the series "Proverbs"
2006

God Makes the Back to the Burden
from the series "Proverbs"
2005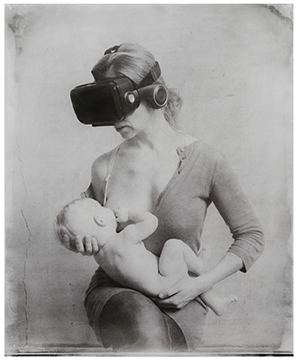 The Digital
from the series "Mixed Reality"
2019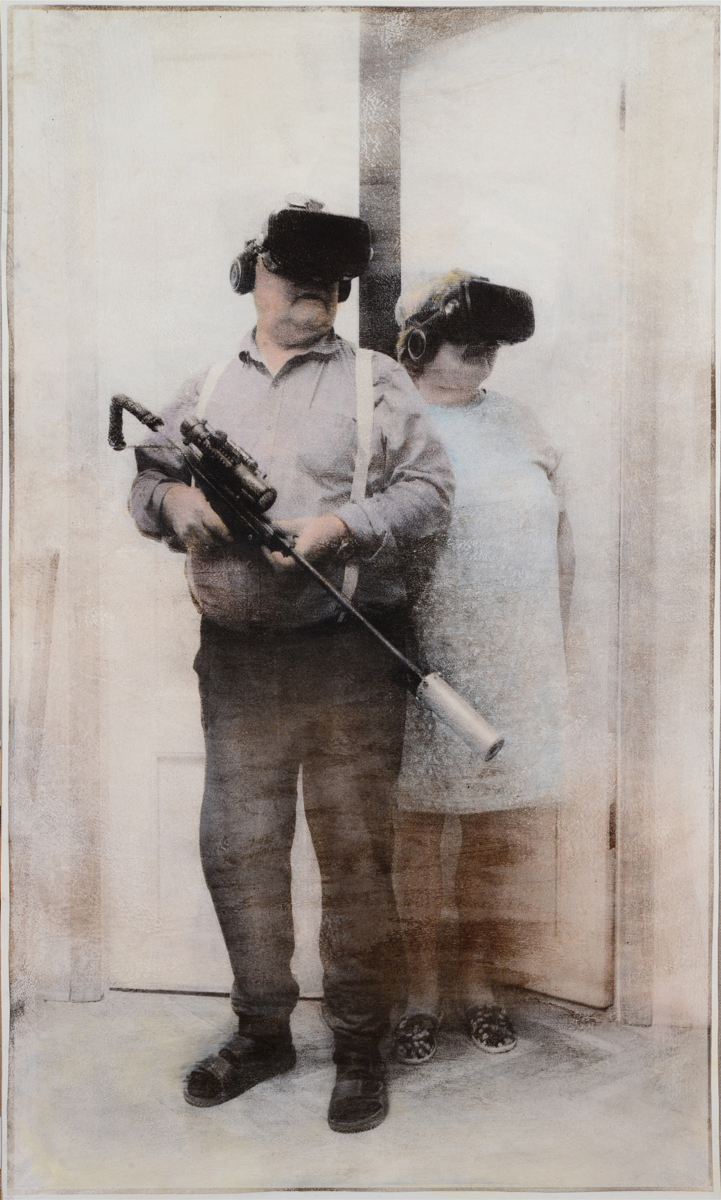 A Retired Couple in Survival Mode
from the series "Mixed Reality"
2019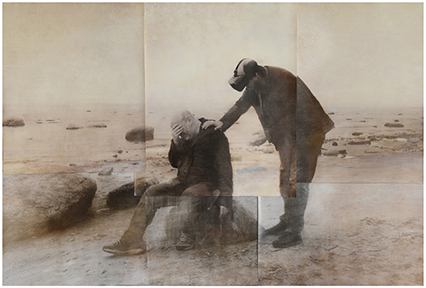 No Headset - No Reality
from the series "Mixed Reality"
2019