AWARDS
The Special Photographer Award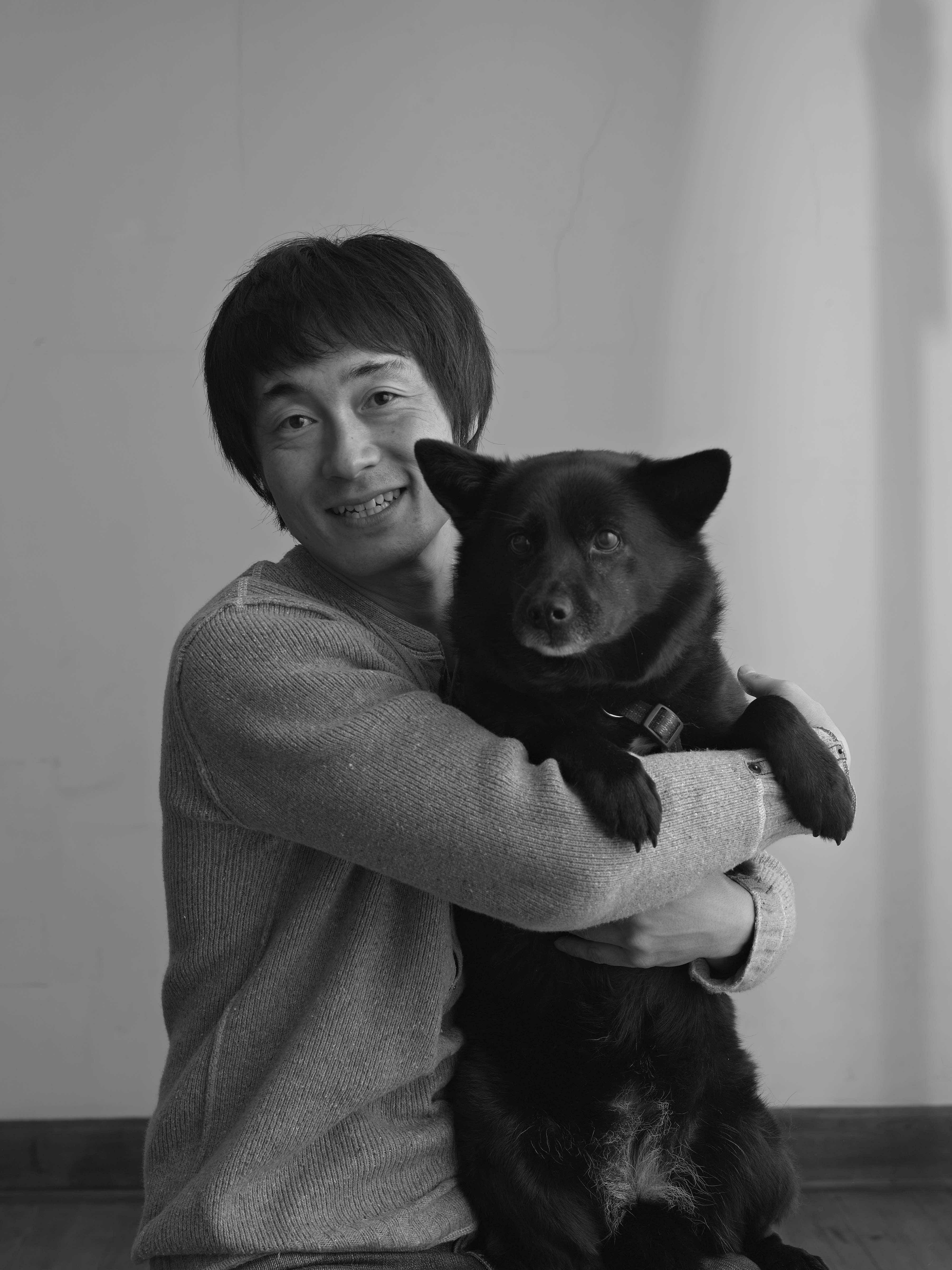 OKUYAMA Atsushi
Lives in Iwate
Reason for award
For his photobook "Benzo" (private edition, 2018) and his exhibition "Gardens and Esquisse" (Nikon Salon Ginza, Nikon Salon Osaka, 2018).
Born in Osaka in 1972. Graduated from Kyoto University of Foreign Studies. While working for a publisher in Tokyo, he interviewed people for a magazine in 1998, he met Inoue Benzo (born in 1920) who lived a self-sufficient life as a last generation settler in Shintotsukawa town, Hokkaido. The same year, he moved to Shizukuishi town, Iwate prefecture where he started working as a photographer. He published his works, with the themes of natural features and cultures of Tohoku, in a magazine.
Since 1990, he visited Benzo with the changing of the seasons, kept capturing his continuous painting of esquisse, trying to find the meaning of lives. Selected "Photo Documentary NIPPON 2006" (Guardian Garden). He has held many exhibitions such as "Living in Tomorrow" pursuing Benzo for ten years, "His Life, Country Songs" (Nikon Salon Ginza, Nikon Salon Osaka, 2012) capturing someone who lives a self-sufficient life in a thatched roof in Iwate Prefecture, "For the Newly Spun Thread" capturing today's festivals of Tohoku (Nikon Salon Ginza, 2015, which won the 40th Ina Nobuo Award).
Benzo died in April, 2012, age 92, and Okuyama continues to shoot his cherished and nurtured gardens and esquisse left behind. Received the Photographic Society of Japan Newcomer's Award in 2018 for "Benzo", his self-published selection of photographs taken over many years and for his exhibition "Gardens and Esquisse" (Nikon Salon Ginza, Nikon Salon Osaka). Published "Gardens and Esquisse" MISUZU Shobo, Ltd. in April, 2019.
Artist Statements
I'm deeply honored to receive this award. 20 years ago, when I was 25, I believed that I wanted to "get closer to others through photography," and the person who stood proudly before me was Benzo Inoue, who was living in Shintotsukawa, Hokkaido.
At that time, Mr. Benzo was living in a log cabin that he built with his own hands, and living a self-sufficient life from his garden, consisting of a field and the forest. I was fascinated by Mr. Benzo's way of life and spirit full of wisdom and humor and began to frequently visit him from Iwate.
Although Mr. Benzo passed away in 2012, I have spent over 20 years photographing him while alive and even after his death. I feel deeply about the fact that here in Hokkaido, a great number of people can see the photos and my time with him through this award.
Although Mr. Benzo was shy, he would smile and say, "I feel most comfortable in Hokkaido," and I feel he is looking at my exhibitions from somewhere. I'm deeply appreciative of those who make up of my daily life, as well as to Mr. Benzo.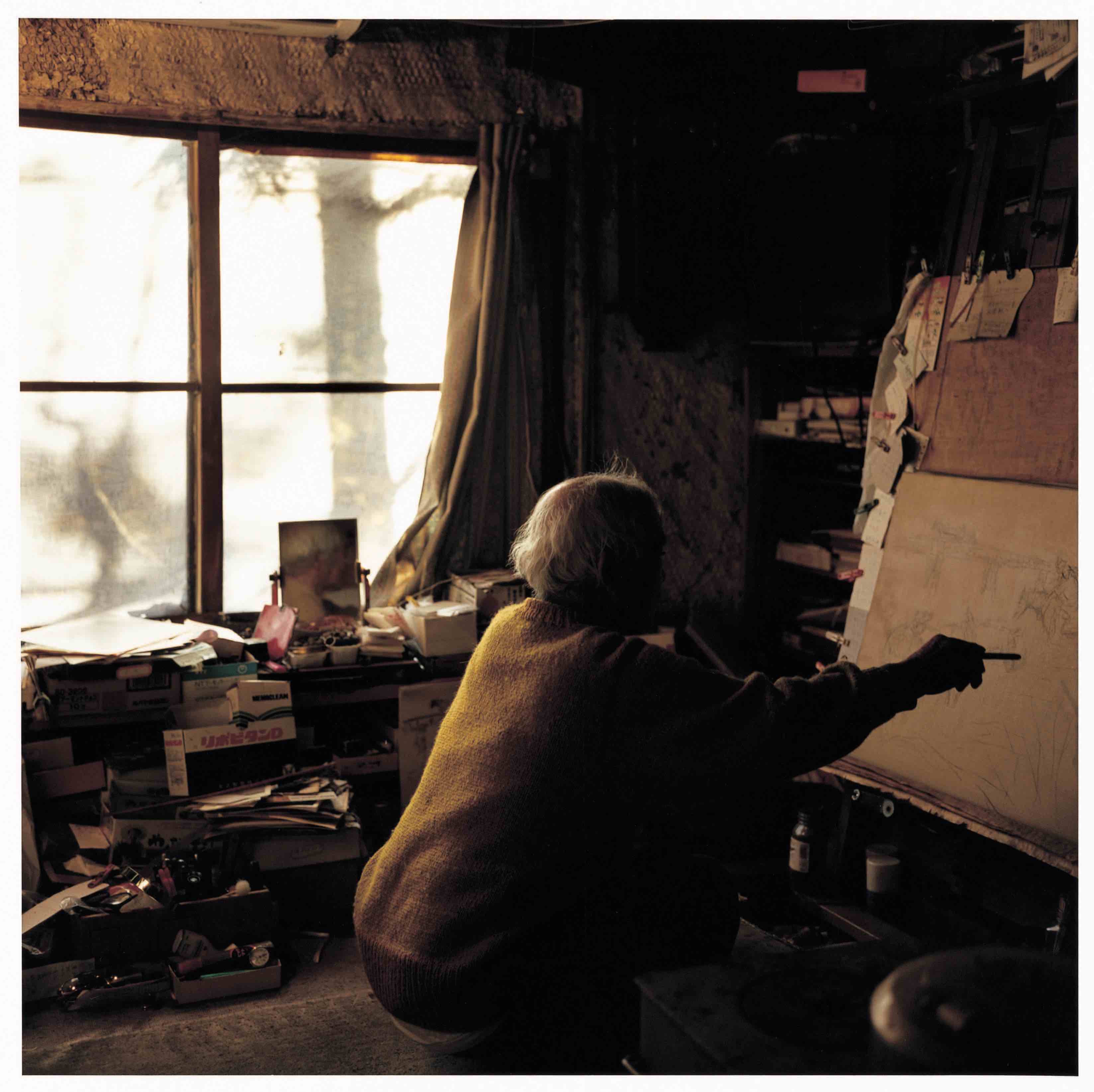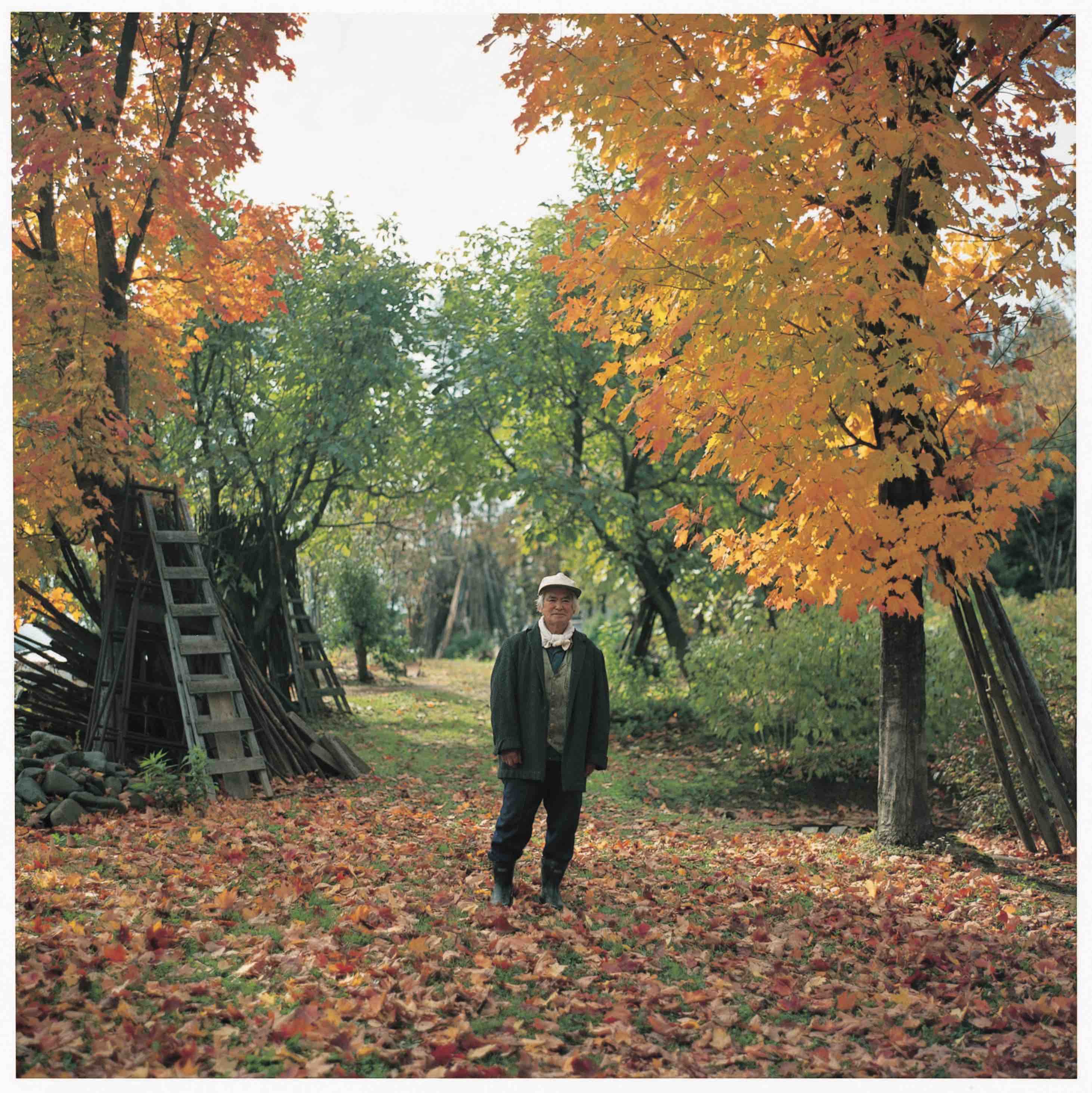 Autumn Yard with Maple Trees
2001
Blooming Marguerites in the Self-sufficient Garden
2007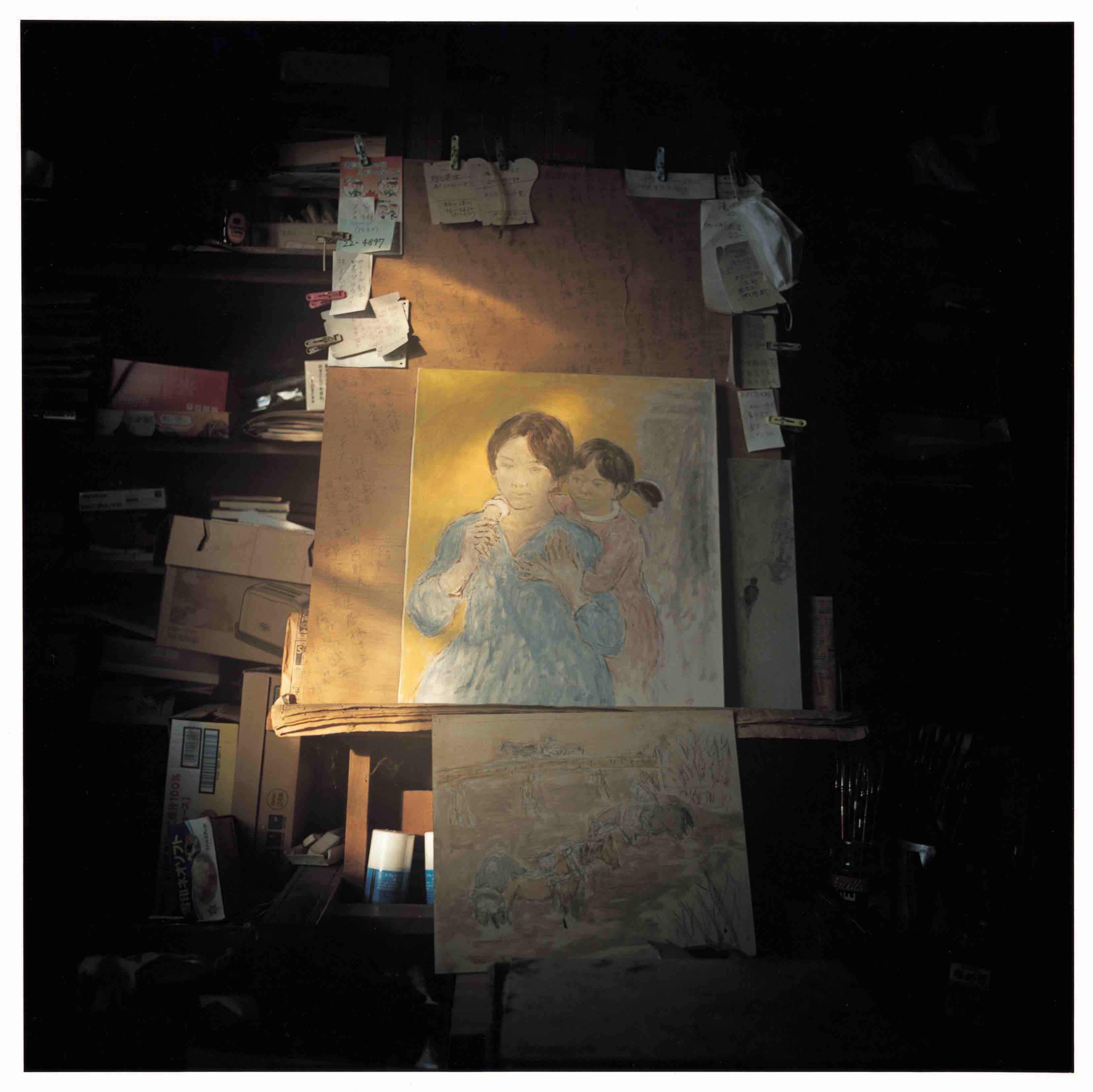 Finally Finished Portrait of a Mother and Daughter
2009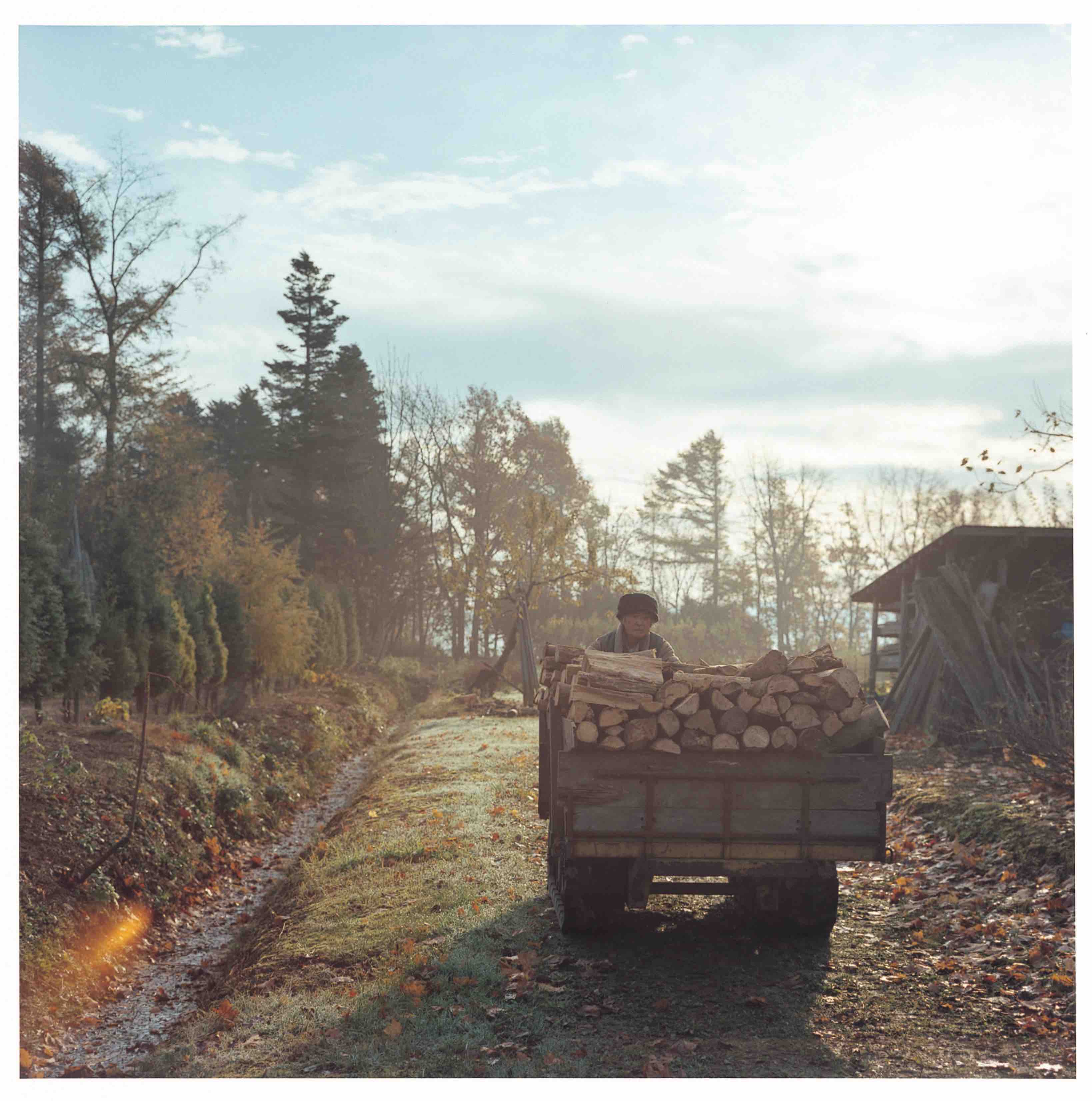 November Morning, Carrying Firewood
2011