AWARDS
The Special Photographer Award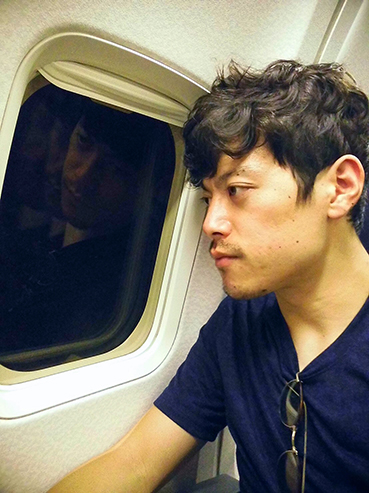 TAKAHASHI Kentaro
Lives in Tokyo
Reason for award
For his photo exhibition, "A Red Hat" (Nikon Salon Ginza, Osaka, 2019)
Born in Yokohama in 1989. Graduated from School of Social Informatics, Aoyama Gakuin University in 2012. After graduation, he learned photography from Andreas Seibert, a Swiss photographer. Started a project with a theme of fashion and inner thoughts of young Japanese men in 2013. Won the Conscientious Portfolio Competition 2014 and the 9th Reminders Photography Stronghold for "Riverbed" capturing people's lives along the Tamagawa, the river which has been a motif featured by many artists in history. After receiving the award, taking on a request by one of the reviewers, photo editor of LeMonde, a French newspaper, he took photos of Hiroshima commemorating the 70th anniversary of the atomic bombing and they were printed in the August 6, 2015 issue.
Started a project "Tomatoes, a bird, Takeko and Koichi" in 2017 visiting his grandparents in Pippu, Hokkaido recording their everyday lives. In the same year, he also started visiting MATSUMOTO Goro (born in 1920) living in Otofuke town and HISHIYA Ryoichi (born in 1921) living in Asahikawa to interview about the "Life-drawing Case" that occurred in prewar Hokkaido. "Life-drawing education" is an art education conducted in and around Asahikawa attempting to effect change through observing and drawing their everyday lives carefully. Members of Asahikawa Teacher's Training College Art Club at the time, Matsumoto and Hishiya, were charged and arrested for violating the Peace Preservation Law for painting sincere representations of their daily life scenes. Held an exhibition "A Red hat" , which displayed photographs of their daily lives in 2019 (Nikon Salon, Ginza, Osaka). Will publish a photo book, "A RED HAT" (AKAAKAsha) in June, 2020.
Artist Statements
Being awarded this prize was only made possible because HISHIYA Ryoichi and MATSUMOTO Goro, who have lived in good health for almost a century, have allowed me into their lives. Despite my suspicious job title as a "freelance photographer," one with no lineage, they allowed me to brazenly follow their routines from having meals to lodging and so on. For this, I cannot thank them enough.
The subject matter of "A Red Hat" is based on the "Life Drawing Case" which occurred at the Asahikawa Teacher's School Art Club in 1941. Even though it took place almost 80 years ago, I am constantly asking myself what my attitude should be to the current intolerance of the world, which seemingly resembles to the conditions of those days.
The fact that I was given such an opportunity in the midst of all this, I feel that there is still a possibility that my photographs may become a "thought provocation". Once again, I would like to express my deepest gratitude to all the people who have been involved with me until now. I hope we can continue our relationship to the future.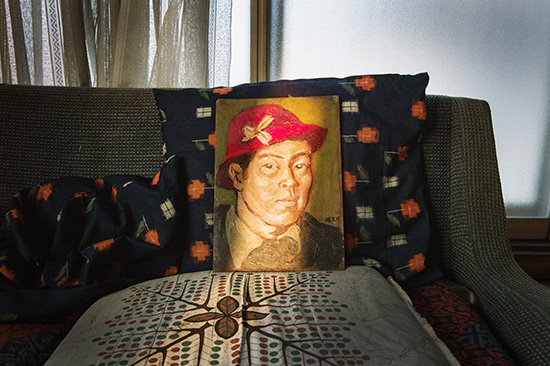 "Self-portrait in red hat" which was painted by Ryoichi Hishiya on February 11, 1943.
Asahikawa, Hokkaido
2017

from the series "A Red Hat"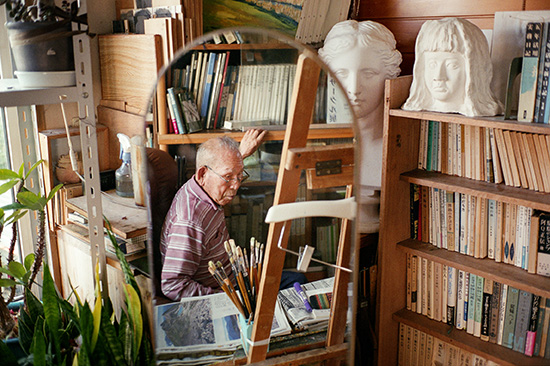 Goro Matsumoto's atelier
Otofuke, Hokkaido
2018

from the series "A Red Hat"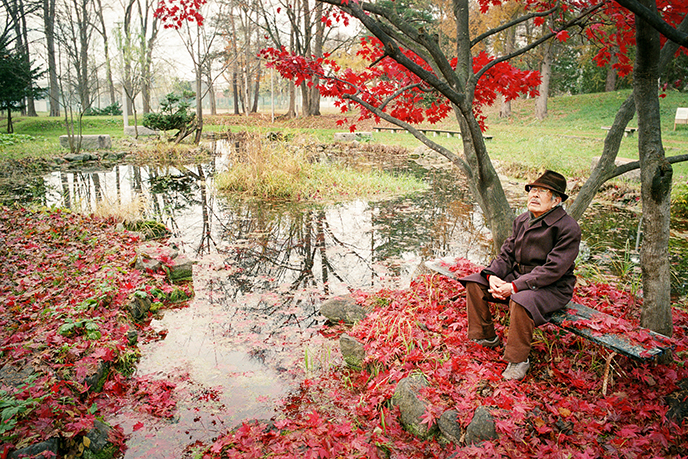 Ryoichi Hishiya resting on the premises of Hokkaido University of Education (then Asahikawa Shihan Gakko school)
Asahikawa, Hokkaido
2018

from the series "A Red Hat"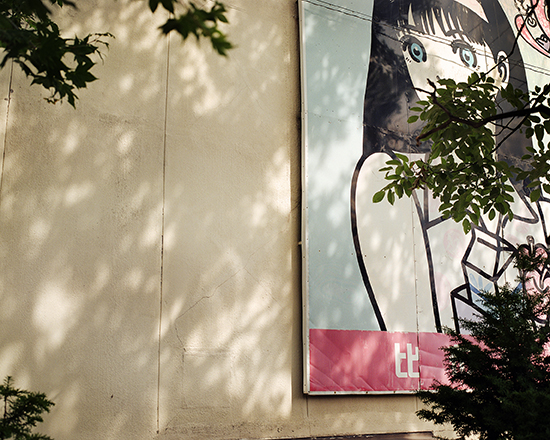 Pippu, Hokkaido
2018

from the series "A Red Hat"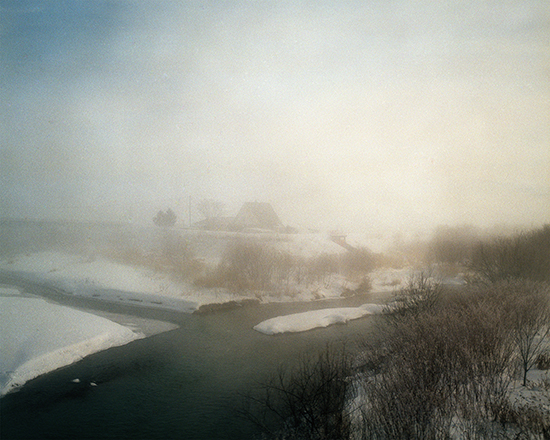 View from the bus on the way to Otofuke from Asahikawa
Hokkaido
2020

from the series "A Red Hat"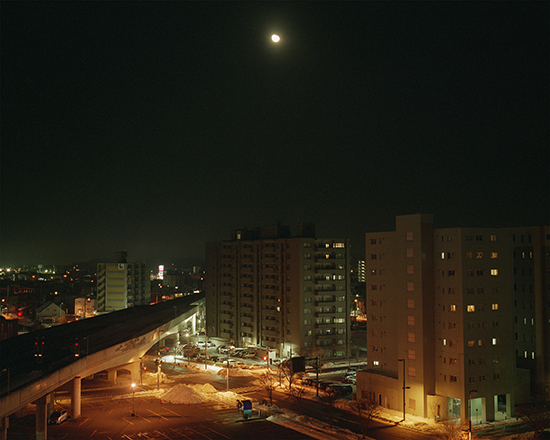 View from the window in the hotel
Obihiro, Hokkaido
2020

from the series "A Red Hat"